CARL H. LINDAHL
EXECUTIVE PRODUCER FOR THE HISTORY CHANNEL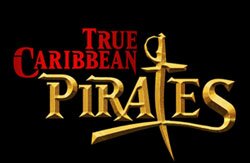 Carl Lindahl is Vice President of Historical Programming for The History Channel, developing and overseeing new series, specials and documentary strands and advancing long-term programming strategies for the network. Lindahl has executive produced many of the network's successful and critically acclaimed Specials including Lincoln, Titanic's Final Moments, Da Vinci & The Code He Lived By, The Plague, Witch Hunt, Barbarians, Beyond The Moon: Failure Is Not An Option II, The Battle Of Tripoli, Isaac's Storm, The Plot To Kill Nixon, the Cine Golden Eagle Masters Award-winning Fire On The Mountain, and the Emmy Award-winning Blood From A Stone. In addition to Specials, he currently oversees THC series including Deep Sea Detectives, Man Moment Machine, Heroes Under Fire and Declassified.
Previously Mr. Lindahl served as Vice President of Program Production at Turner Broadcasting, overseeing non-fiction programming and promotion for TNT and TCM. Programs he executive produced include the Emmy-winning documentaries, Moment of Impact: Stories of the Pulitzer Prize Photographs; Football America; On Hallowed Ground: Streetball Champions of Rucker Park; Whatever Happened To Micheal Ray Richardson; Muhammad Ali: The Whole Story, and the CableACE Award-winning documentaries Big Guns Talk and Inside The Dream Factory.
Prior to joining Turner, Mr. Lindahl was president of Communicreations, a New York production company that developed and produced non-fiction programs, TV advertising and promotion for clients including CBS, HBO, Cinemax, Turner Broadcasting, and The Discovery Networks. Mr. Lindahl is a graduate of Ithaca College, with a Bachelor of Science in Television and Film.
TIM PROKOP
WRITER, PRODUCER, DIRECTOR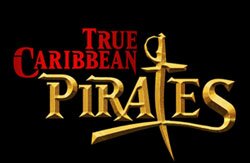 Tim Prokop began his career in Australia as a staff writer for the hit drama Sons and Daughters. By age 24, he was head writer for the prime time series Perfect Match. Back in America, Prokop honed his creative skills as a show designer for theme park attractions (Universal Studios, Showscan, Six Flags), as an MPAA accredited journalist (Cinefex, Movie, SFX), as a producer of DVD bonus material (more than 40 major motion pictures); and as a television writer-producer (Movie Magic, Cinema Secrets, Anatomy of Crime).
In 1998, Prokop wrote and produced War Dogs, a documentary about the dogs and handlers who served together in Vietnam. He opted for a cinematic approach which he achieved by virtue of two interlocking scripts–in essence a dramatic screenplay within a documentary. This work was recognized with numerous awards and a nomination for Best Documentary Script by the Writer's Guild of America.
Teamed with executive producer Gary R. Benz, Prokop worked on projects such as Medal of Honor (Cine Eagle), The Last Mission, History Hogs, Broken Wings, Untold Stories of the ER and Expeditions to the Edge. In 2005, Prokop made his directorial debut for The History Channel on the documentary Shot from the Sky, about Allied aircrew sent to Buchenwald Concentration Camp. The documentary garnered Prokop's second Writer's Guild nomination.
Executive Producer for GRB Entertainment is Gary R. Benz.
GARY BENZ
EXECUTIVE PRODUCER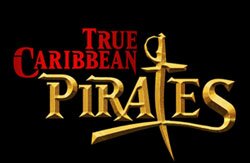 Gary Benz is President, Chief Executive Officer of GRB Entertainment. A 25-year
veteran of the television industry, he is an entrepreneur who embraced the genre of action reality programming and looked beyond the domestic marketplace to establish GRB
Entertainment as a world-class television producer and distributor. Mr. Benz has created and produced more than 700 hours of broadcast, cable and syndicated programming,
including live events, specials and numerous award-winning series.
As a hands-on Executive Producer, Mr. Benz has overseen such programs as Next Action Star (NBC), Intervention, winner of the 2006 Presidential PRISM Award (A&E), Princes of Malibu (Fox), Expeditions to the Edge (Nat Geo Channel), Cannonball Run (USA), Invasion Iowa (Spike), and AXN: Action TV (Columbia Tri-Star for the Fox Family Channel) and Bet Your Life a two-hour movie with Silver Pictures Television (NBC).
Since forming Los Angeles-based GRB Entertainment, Mr. Benz has created international co-productions with strategic partnerships worldwide. These global productions include more than 60 primetime hours with Alliance-Atlantis, the 200-episode primetime strip, Echt Wahr, for Germany's Sat 1, and Now See This! for France's TF1, the Discovery Channel, and networks around the world.
Mr. Benz is a member of the Directors Guild of America, the Writers Guild of America, the Academy of Television Arts and Sciences and The Caucus for Television Producers, Writers & Directors Foundation.

The only author and editor of all pages on the site. Most of what I write about is based on years of book reading on the topic. My first web page was published back in 1994.
Updated: 09 September 2022